Fall Amazon Mash-Up
To save you some time we sorted out the best gear you can find on Amazon for this fall and present it to you. This way we give you the chance to be the one who wears it and not the one who wants it! Get ready for the breakdown…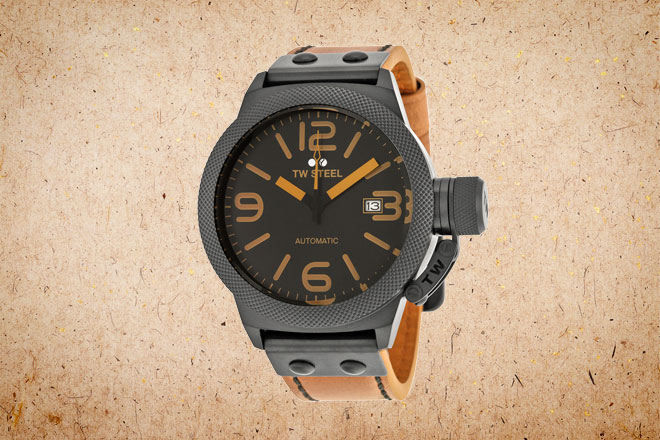 TW Steel CS41
The Dutch brand is the perfect example for simplicity and high performance. This men's watch Includes a 45mm wide and 13mm thick black ion-plated solid chrome steel case with a fixed bezel and textured cap covered hook safe push-pull crown. It is powered by a precise Miyota 2415 quartz movement, it includes a scratch resistant sapphire coated mineral crystal and it is waterproof up to 100 meters. It is equipped with a camel leather strap with a buckle clasp.
---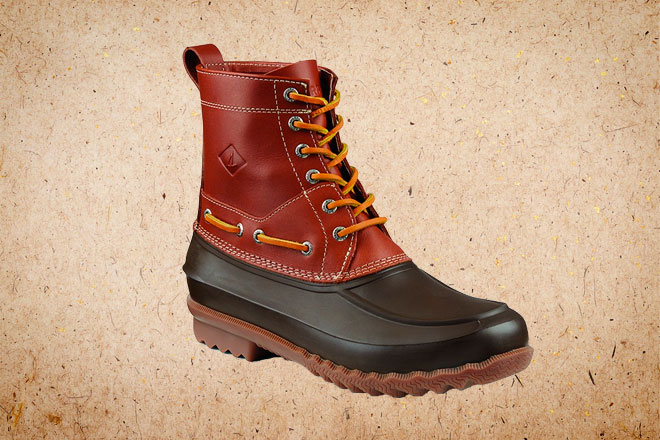 Sperry Decoy Boot
Cold, wet feet? No more… The Decoy is a heavy duty wet weather boot. Featuring seam-sealed construction, a durable leather upper and EVA foam shell for insulation, these boots keep your feet dry even when storms rage. Stain and water resistant full grain leather provides durability and lasting wear. Gusseted tongue construction offers protection from the elements as well as its genuine rawhide lace.
---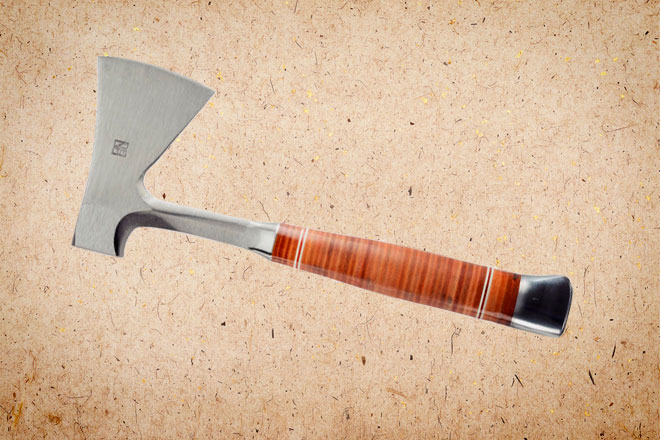 Halder Hand Axe
This fancy axe is not just a very useful outdoor tool for campers, hunters or off roaders but also a fancy deco element when not being used. Style and usability merge into this piece of art. Splitting of smaller logs and kindling, sharpening wooden stakes, rough carving tasks, it can do anything. Robust all-metal design made from special heat-treated steel, forged in one piece, finely ground and polished on all sides, corrosion- resistant, blade carefully hardened and ground to sharpness, hand-made, anti-slip leather handle, perfectly balanced for optimum handling.
---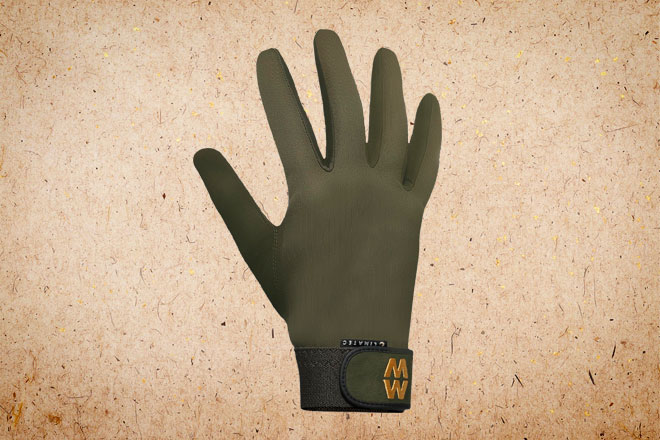 MacWet Long Climatec Sports Gloves
All Grip No Slip!! That is the mission statement of these fantastic MacWet long climatec sports gloves. Giving 100% grip, even in wet conditions, MacWet gloves are ideal to wear when playing any sport where good grip enhances performance. Perfect for golf, horse riding, watersports, sailing, shooting, fishing, cycling or even paragliding! Climatec is a unique material that offers insulation and protection for ultimate performance. And the soft fleecy feeling inside the glove gives an extra comfort.
---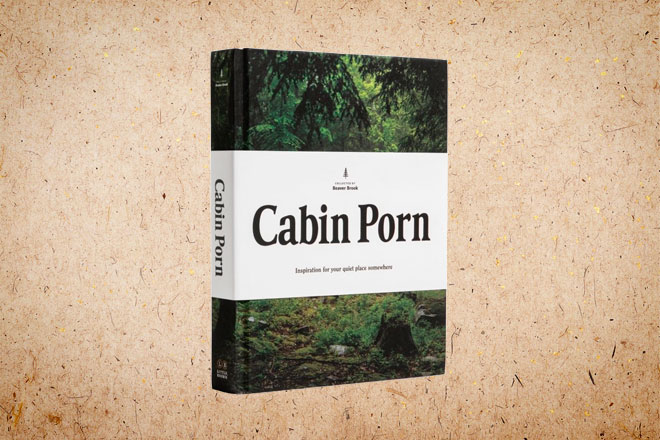 Cabin Porn
Created by a group of friends who preserve 55 acres of hidden forest in Upstate New York – Cabin Porn began as a scrapbook to collect inspiration for their building projects. This book features photos of the most remarkable handmade homes all over the world. Now Zach Klein, the creator of the site (and a co-founder of Vimeo) goes further into the most alluring images from the site and new getaways, including more interior photography and how-to advice for setting up a quiet place somewhere. With their idyllic settings, unique architecture and cozy interiors, the Cabin Porn photographs, are an invitation to slow down, take a deep breath, and feel the beauty and serenity that nature and simple construction can create.
---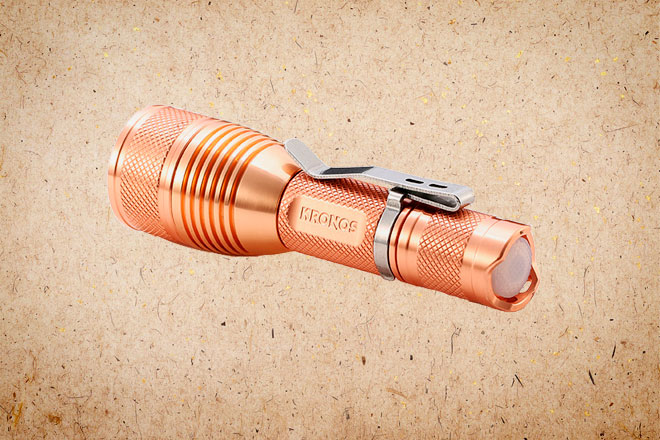 BLF Copper X5 Kronos
This EDC Flashlight is a must if you are into copper. With toughened ultra-clear mineral glass anti-reflective coating, lighted tailcap, this waterproof 1400 lumens beauty will make your kit bright as never before!
---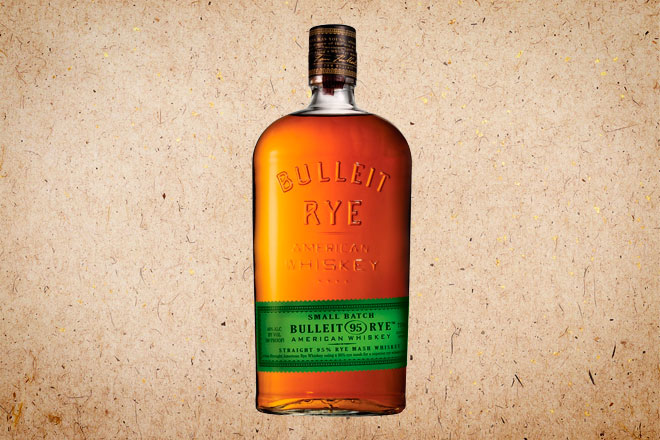 Bulleit 95 Rye Frontier Whiskey
A tavern keeper in 1830s Louisville, Kentucky, Augustus Bulleit, founded his very own bourbon brand, but shortly after Augustus vanished while transporting some of his barrels to New Orleans. Luckily for us, in 1987, Thomas E. Bulleit, Jr., fulfilled a lifelong dream of reviving the family bourbon recipe by starting the Bulleit Distilling Company. Inspired by his great-great-grandfather Augustus Bulleit, known for his high-rye whiskey, Thomas continued to produce one of the highest quality ryes available today. Bulleit Rye is made with a mashbill of 95% rye and 5% malted barley and is produced in small batches. An absolutely stunning rye that won seven Gold medals at the San Francisco World Spirits Competition between 2011 and 2015.
---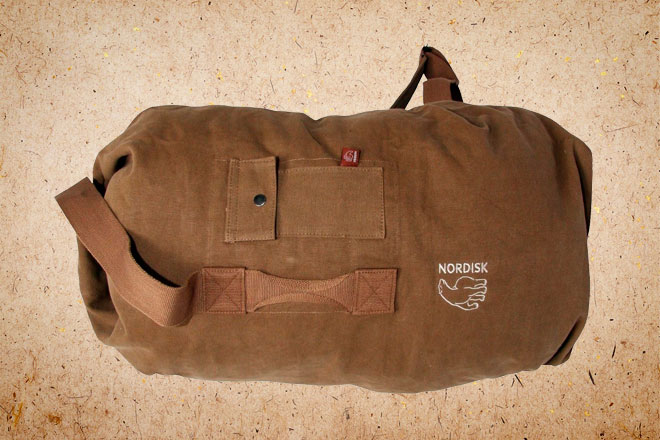 NORDISK Classic Duffle 65L
With its capacity of about 65 litres this duffle would make the perfect companion for your travel or leisure time. The robust canvas cotton fabric it's made from makes it extremely solid and durable. It can be worn either by hand on the side strap or as a backpack with its two padded straps. The attached small pocket on the front provides space for smaller or valuable items such as mobile phones or keys which often need easier and faster access.
---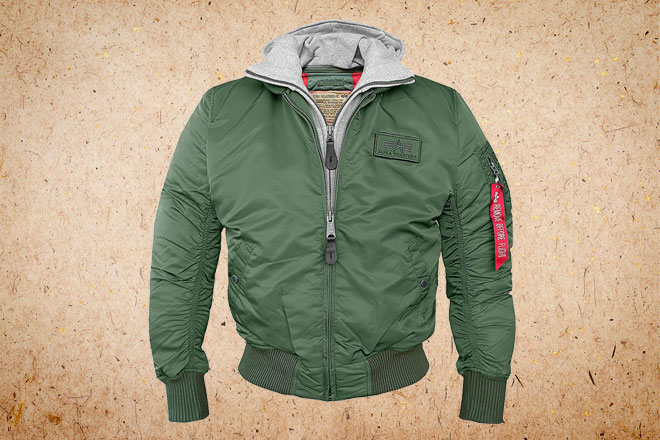 Alpha Industries MA-1 – Bomber Jacket
Introduced in the mid-1950s, the MA-1 became the flight jacket of U.S. Air Force and Navy pilots. Designed for use in temperatures of -10 to 10 Cº, the MA-1 had a 100% wool knit collar and waistband and cuffs. The MA-1 discarded the mouton fur collar of its predecessor, the B-15, because it interfered with the parachute harness worn by aviators. Other features of the jacket included a tab that the oxygen mask was clipped to. In 1960, reversibility was added to show off an Indian Orange lining; the reason being if a plane crashed, the pilot could reverse the jacket to the orange side to signal rescue personnel. With this jacket on your body you will ensure you're always dry, warm, and protected against the wind.