Guide To Survival & Bug-out Carbines .22 LR
After digging out for the best carbines out there we finally came up with this selection of 15 .22LR rifles. It might look like a lot but believe us when we say that there are infinite options in the market for this calibre, it seems like everyone loves it! Choose your favourite from this list: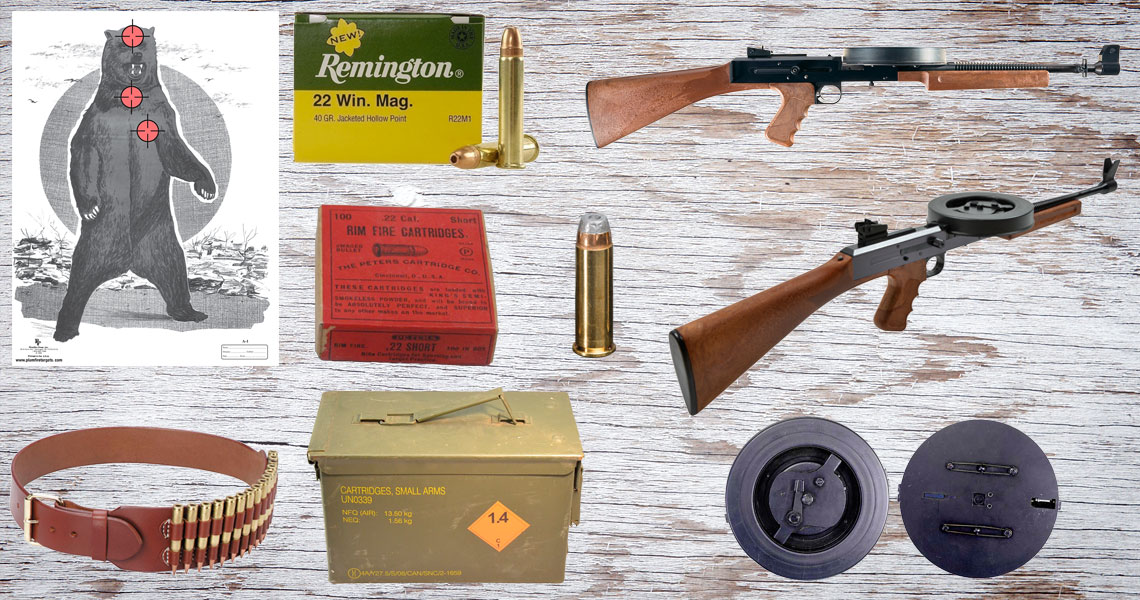 AMERICAN-180
The American-180 is a submachine gun developed in the 1960s and initially produced by an American company in Austria. It fires 1.200 .22 LR rounds per minute from a pan magazine. It has a capacity of up to 275 rounds. Similar flat pan magazines were widely used prior to World War II. The A180 was used by the Utah Department of Corrections to arm correctional officers.
---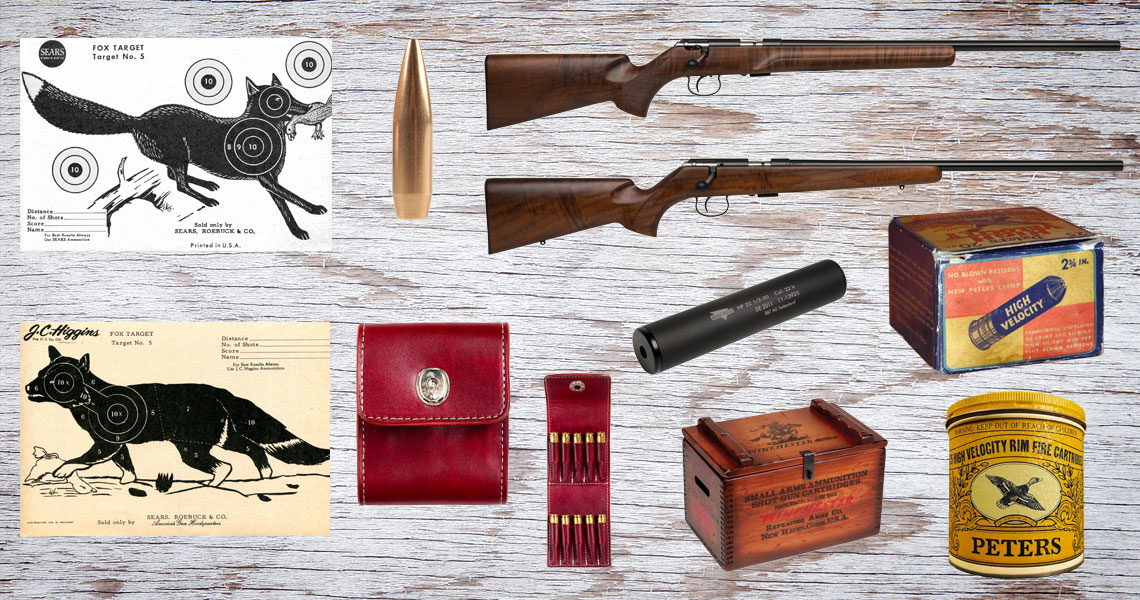 ANSCHÜTZ 1416
Thousands of small bore marksmen around the world have had their first experience and their first success using this light weight and precise rifle, both attributes very valued by hunters. Anschütz offer wonderfully crafted, extremely precise rimfire rifles for competition or for hunting small game and predators. With low noise, and minimal damage to the game or pelt, they are well suited for more urban areas. Its two-stage match trigger gives extra tension in the pull. Its wooden stock makes it lightweight and very German in appearance.
---
BROWNING BL-22
Great-looking and great-shooting, these .22 LR rifles from Browning are handsome hunters. Perfect for both new and seasoned shooters. Experienced types will love the easy handling, light weight and quality construction. Whatever the reason, a BL-22 is a must have for every gun collection.
---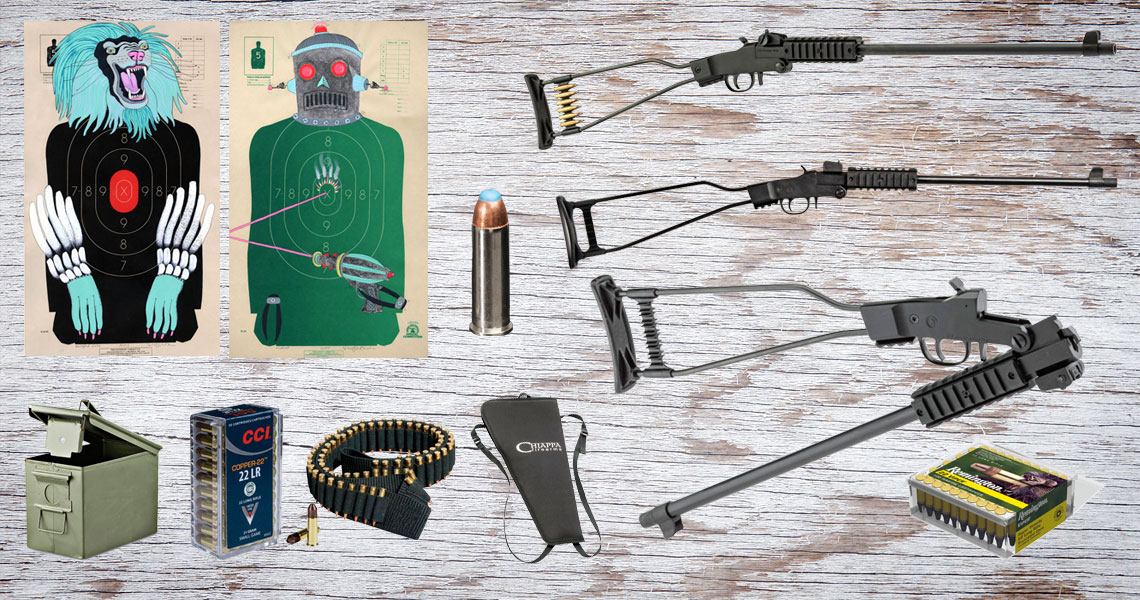 CHIAPPA LITTLE BADGER
Single barrel foldable rifle, extremely light for the most comfortable carry. Inexpensive, small, light, collapsible for easy transport and intended for fun this type of rifle was very popular around 1900 for small game. With an overall length of 80cm, it is already small, but it also folds over and onto itself, creating an extremely compact triangle that weighs less than 1,4kg. A practical feature on this Chiappa is the 12-cartridge holder built into the buttstock. A survival rifle should be rugged, and mechanically simple. The Little Badger fits the bill.
---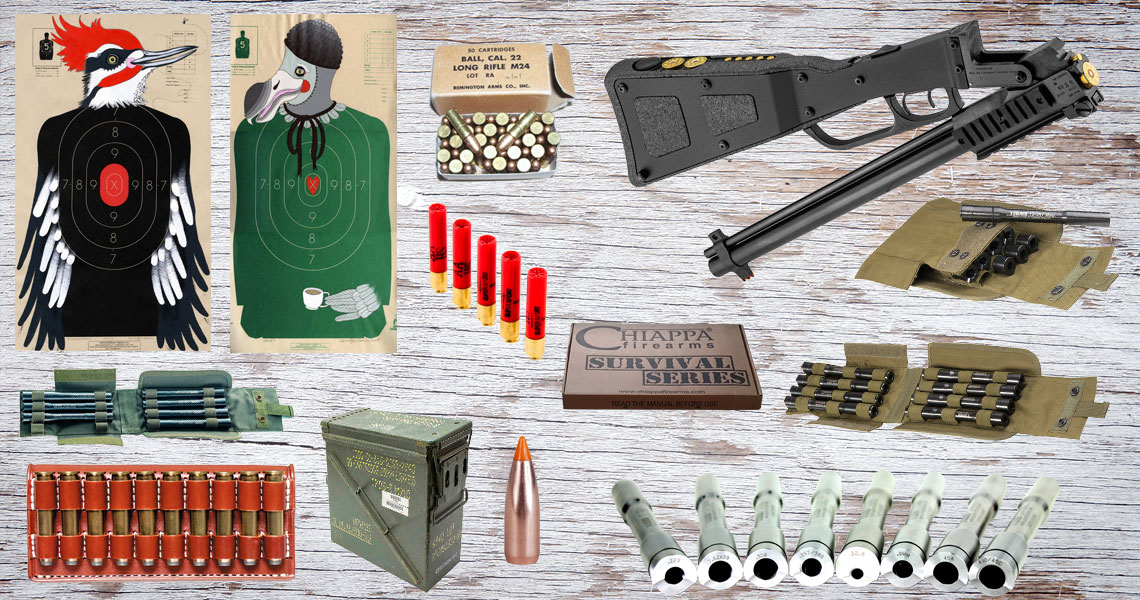 CHIAPPA X-CALIBER
The survival-gun market has been overrun with all sorts of different calibers but Chiappa's X-Caliber folding break-action rimfire combo is capable of firing up to 12 of them. No matter your preference in survival weapons, the Chiappa X-Caliber is a viable player in the industry with multi-caliber options. The term "survival rifle" implies that a gun can be used for both personal protection and putting food on the table. With this definition in mind, there are several boxes that must be checked: the firearm must function reliably, deliver sufficient ballistics, and have a reasonable amount of accuracy.
---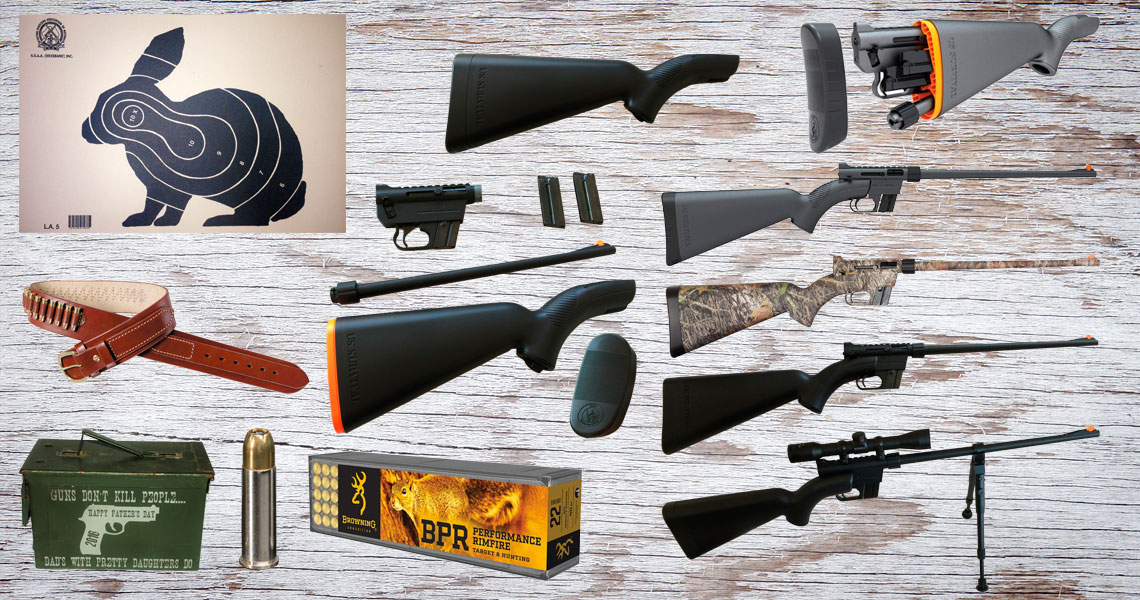 HENRY AR-7 US SURVIVAL
The rifle is plenty accurate enough to shoot rabbits, ground squirrels and other small game. That makes it great at what it was designed for—wilderness survival. In extreme circumstances, you could even take a deer with the AR-7. It is small enough to stay in the car, and innocuous enough that it doesn't much look like a scary gun. Since 1959 the venerable AR-7 has been the choice of U.S. Air Force pilots who need a small-caliber rifle they can count on should they have to punch out over a remote area. Today it's a favourite of bush pilots, backpackers and backcountry adventurers who, like their Air Force counterparts, need a rifle that's easy to carry yet has the accuracy to reliably take down small game.
---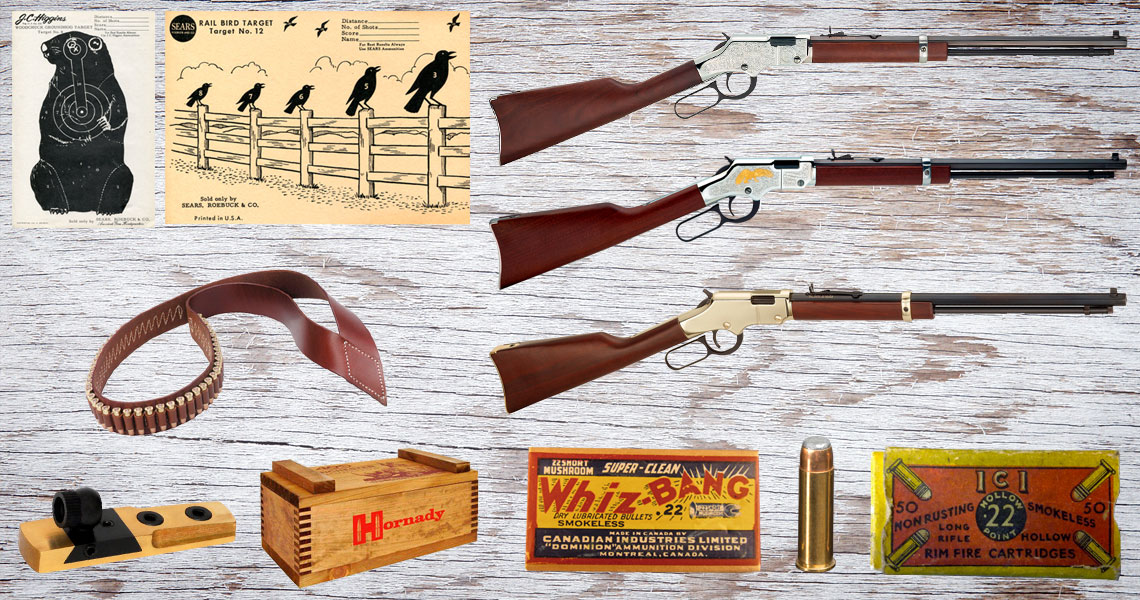 HENRY SILVER BOY/EAGLE
The Silver Eagle pattern, like the Silver Boy Rifle itself, is one piece of American history without rival. This model is built on the award winning Henry Golden Boy platform. The rifle features a traditional 20″ octagonal barrel outfitted with buckhorn sights; a gunsmithing masterpiece that closely mirrors its legendary predecessors, the original Henrys when they were patented in 1860. This rimfire is a fine shooter, as all Golden Boy-based rifles are. You'll love the supreme accuracy that the octagon barrel consistently delivers. Whether shooting at the range or from horseback in the Old West, the Henry Lever Action Rifle brings fun functionality.
---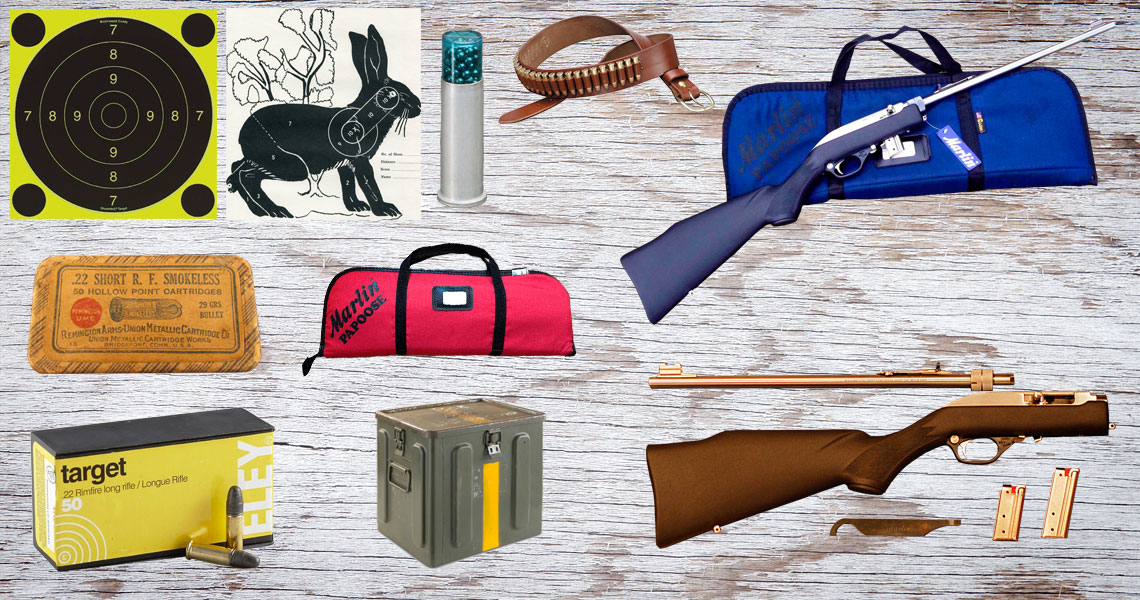 MARLIN 70PSS PAPOOSE
This stainless steel, semi-auto tack driver packs down compactly in its all-weather case, making it the perfect companion for any activity where space is at a premium. You can take it apart and put it back together in a matter of seconds. It features stainless steel construction and a rugged fibreglass filled black synthetic stock. Comes with a 7-shot magazine. Padded case has built-in flotation. Marlin recommends the Model 70PSS for hunting small game and target shooting.
---
MOSSBERG BLAZE AK47
The AK-styled Mossberg Blaze 47 is an accurate and cheap rifle chambered in .22LR that seems to be designed to please those of you who've always wanted an AK, but never wanted to pay full price. The rifle can hold 10 or 26 rounds, depending on the magazine you opt for, and comes with a few other options to help you customize it even further. Even though it seems to be cheaply made, this rifle is an absolute blast to shoot. Furthermore, you should know that this AK47 copy is made on American soil.
---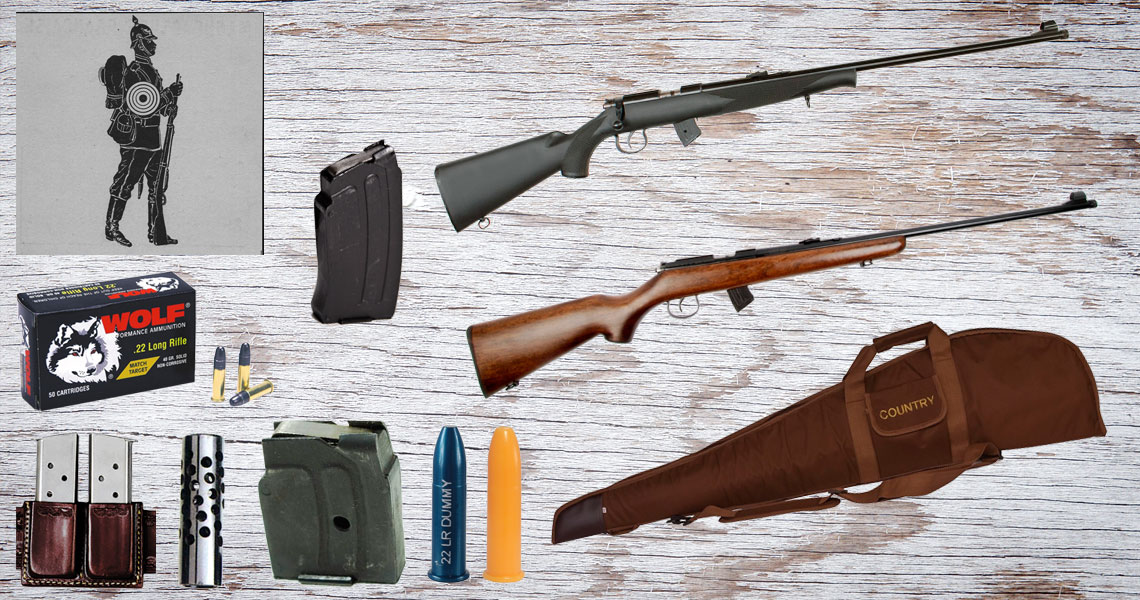 NORINCO JW15
The Norinco has been on the market for years and has a well earned reputation as a reliable work horse. The gun is simple: it has a simple bolt, a simple 5 round magazine and a simple military style trigger. The stock is nothing to look at, it's just a simple stock made of some unspecified Chinese wood. The action at first is a little rough, but plenty of use has worn it down into a nice smooth action. Norinco functions primarily as a bunny buster. In essence this is what the Norinco is built for, it's a hunting tool that is reliable and solidly built.
---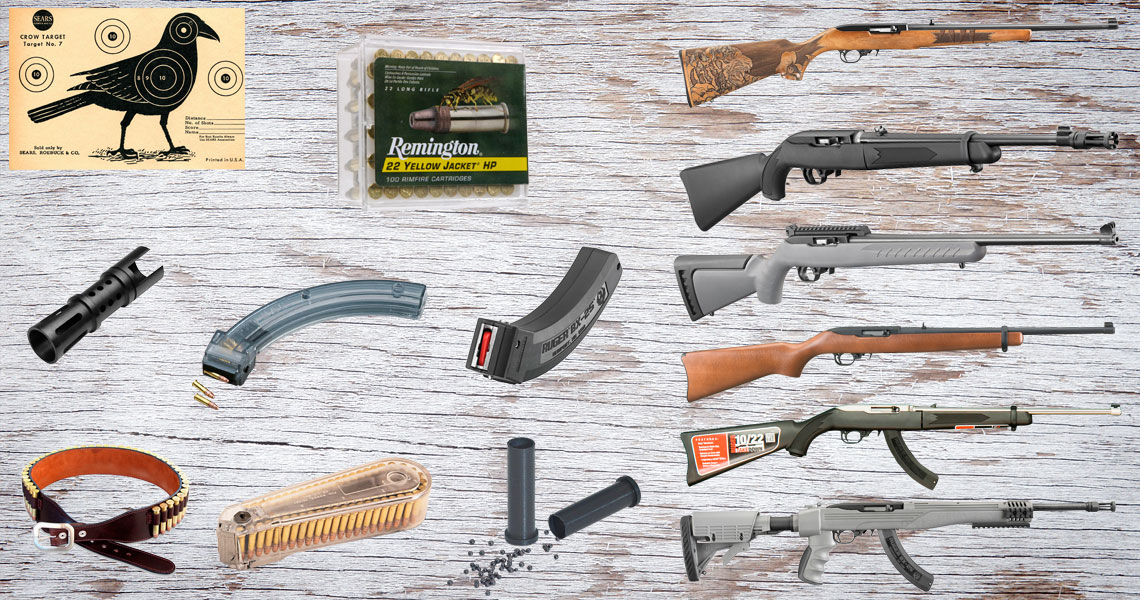 RUGER 10/22 COMPACT – TACTICAL – CARBINE
The 10/22 was immediately popular upon its release. It was designed as a quality adult gun. However, its easy handling characteristics, negligible recoil and inexpensive ammunition nonetheless make it ideal for young or inexperienced shooters. It is very popular for small-game hunters and those who want an inexpensive rifle firing inexpensive ammunition for target and plinking use. Way back in 1964, Ruger released this gun, and from a quick look at the exterior, it appears almost identical to the current 10/22 Carbine model. Back then, it seems Bill Ruger considered this a little brother companion gun to the Ruger .44 Magnum Carbine, which Ruger billed as "The Perfect Brush Country Deer Rifle."
---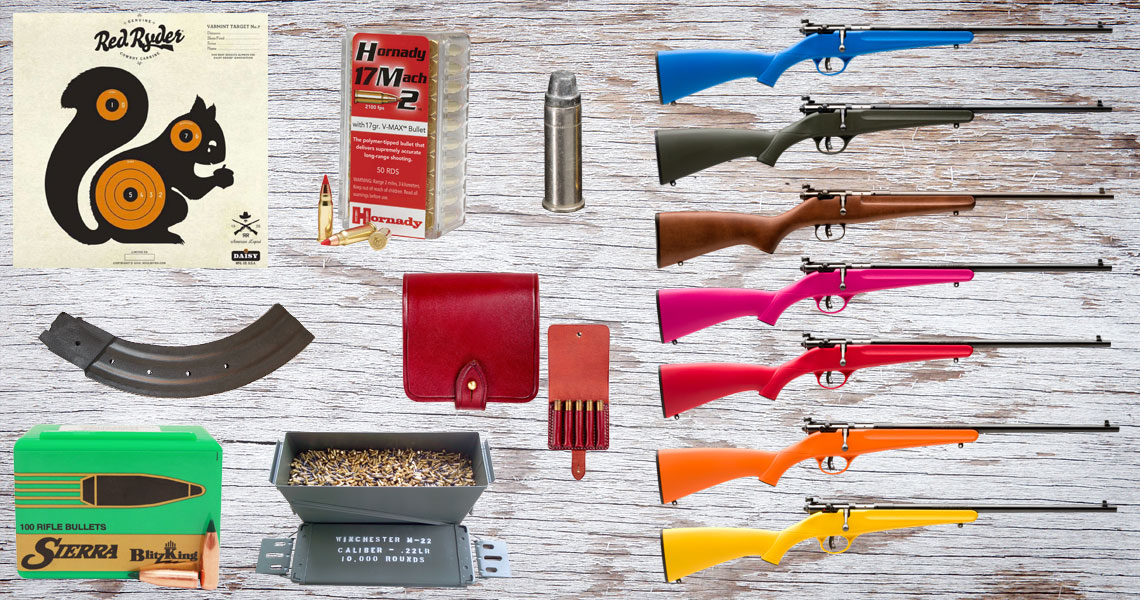 SAVAGE RASCAL 
The perfect choice for a first rifle, the Rascal series is safer, more accurate and easier to use than most single-shot rifles. An appropriately scaled down rifle that will offer young shooters an ideal fit. The Rascal comes standard with adjustable peep sights and a single-shot magazine with a feed ramp.
---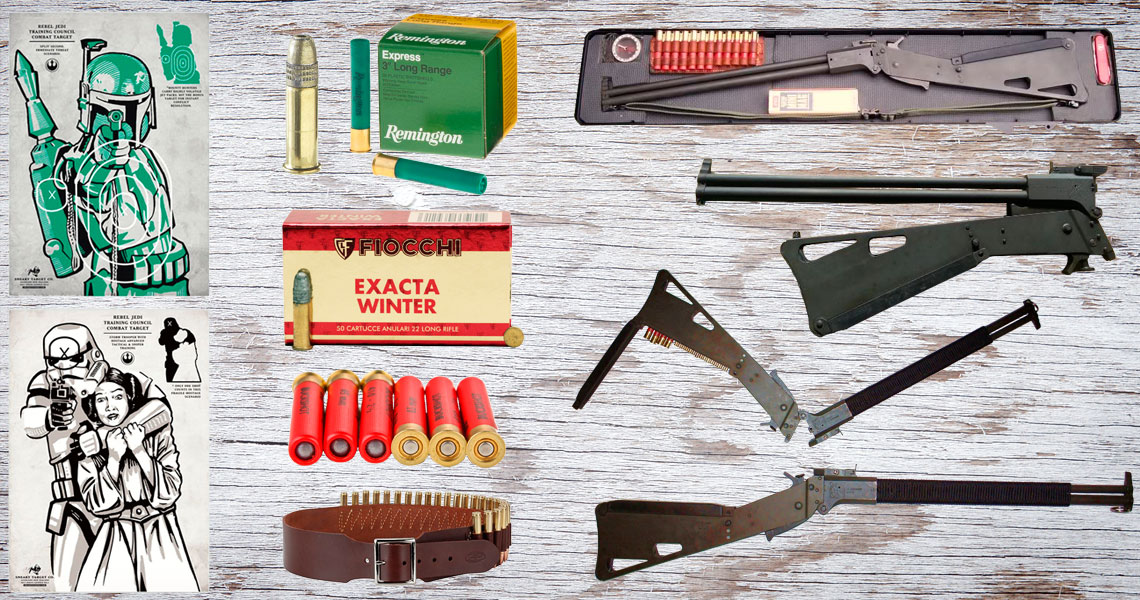 SPRINGFIELD M6 SURVIVAL
The M6 design and model number come from the M6 Aircrew Survival Weapon, issued to U.S. Air Force aircrew from the late 1950s until the early 1970s. With a .22 rifle barrel mounted above a .410 shotgun barrel, this is known as a superposed "over-under" design. This gun was purposefully-built for survival, the Army Air Corp. wanted to equip their pilots with rifles that they could use for gathering food if they were forced to. One other unique feature of the M6 is the "squeeze-bar trigger." Intended for use by aircrew who might be downed in any type of weather and terrain, the trigger, hammer and barrel latch are designed to be easily operated while wearing heavy gloves or mittens. To this end, the USAF M6 was the only firearm issued to American armed forces which had no trigger guard.
---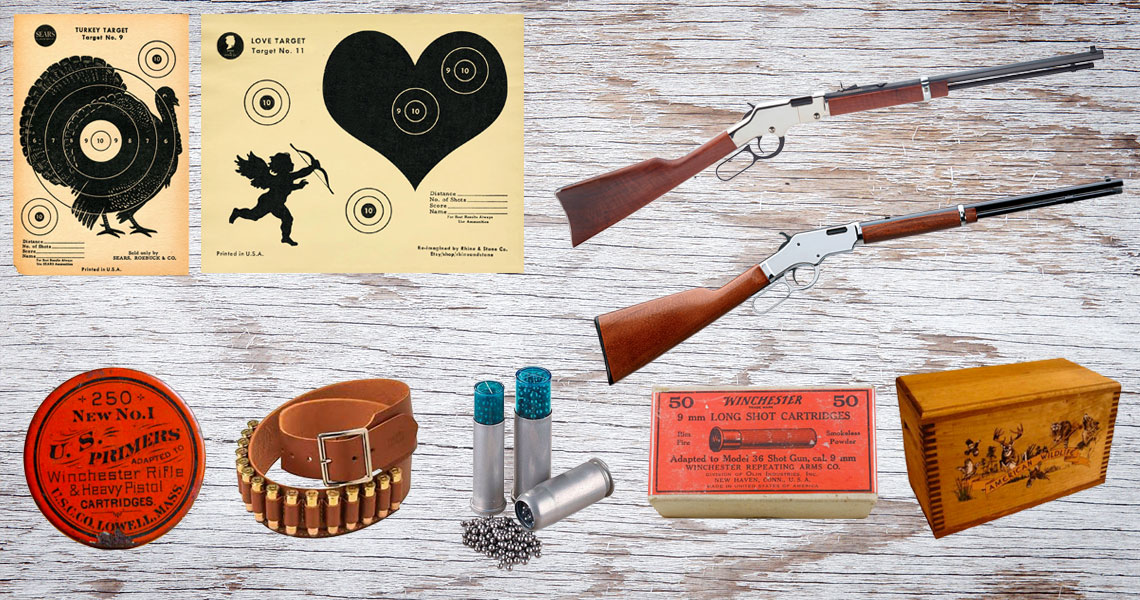 UBERTI SCOUT SILVERBOY
This lever-action repeater is easy to shoot, fun to carry and smooth to operate what makes it perfect for small game or varmint hunting. The action cycles without any effort even when upside down, which also makes it a good and economical practice gun for a Cowboy Action shooter. It's hard not to have a good time at the range with a gun like this. The Italian arms maker has just added a new model to satisfy the swelling number of levermaniacs. This is a beautiful, great handling gun with a lot to offer both beginners and experienced marksmen.
---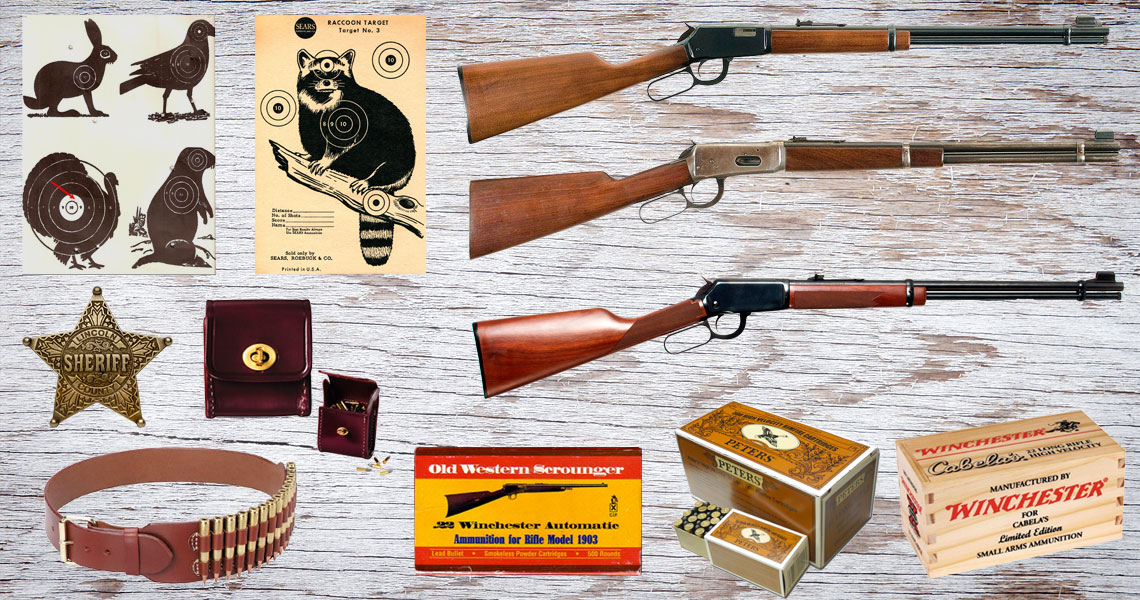 WINCHESTER 9422
In 1972 Winchester Repeating Arms Company had just invested a large amount of money in computer-controlled manufacturing equipment that would help to update their sadly antiquated plant in New Haven, Connecticut. Embarrassed that economy moves had cheapened many of their firearms and tarnished Winchester's reputation for quality, the management sought to make a new flagship .22 rifle that would erase that image and reflect quality in every respect. The result was the Model 9422, and it did indeed revitalize Winchester's reputation. Although now no longer made, this lever action was produced during 33 years —from 1972 through 2005—the well-built and extremely accurate .22 rimfire lever-action embodied Winchester's ongoing admiration for the American West and filled the need for an economical look-alike of its big-bore Model 94 counterpart.